"There comes a time, when sea and land come to rest; there comes a time, when even the heavens withdraw; there comes a time, when weary travels need a rest from the journey." ~ Rumi

INDULGE MASSAGE AUSTIN offers a variety of professional and exclusive massage treatments specifically customized to please, pamper and indulge YOU.

'Spa Quality' sessions at a fraction of the cost!

Aromatic oils, soothingly warm clay packs and healing stones, and a variety of skin products are used to leave you feeling mentally and physically rejuvenated.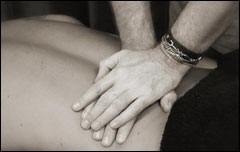 Swedish, Deep Tissue, Sports (Prep or Post Event), Healing Stones, Aromatherapy

Indulge Massage Austin offers Swedish relaxation massage, deep tissue massage, sports massage, hot stone massage, and aromatherapy in Austin, Texas.